GHOST-EP for free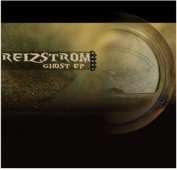 Die "Ghost" EP erblickt das Licht der Welt....
und soll ein Dankeschön an unsere Freunde und Fans sein, denn jeder kann Sie umsonst hier runterladen. Es werden 5 neue Titel + 3 Remixe (EGOAMP/EQUITENT/VAMPIRER) alter "Zettel am Zeh" Stück sein. Seht es als Erinnerungsgeschenk bevor wir in die Sommerpause abhauen und Ihr uns nicht vergeßt.
Und denkt immer schön daran....tanzen ist Pflicht!!!
REIZSTROM
---
The "Ghost" EP is ready for download.....
and it should be a thank you to all our friends and fans. You can download the record here on Hotfile or on Uploadbox, just take a look. There will be 5 new tracks + 3 remixes (EGOAMP/EQUITENT/VAMPIRER) from "Zettel am Zeh" titels. Its a present before the sommer holidays and a "remember" gift
And don`t forget...its an order to dance!!!
REIZSTROM